Anthony Stokes is Glad with the Support of Tractor Team fans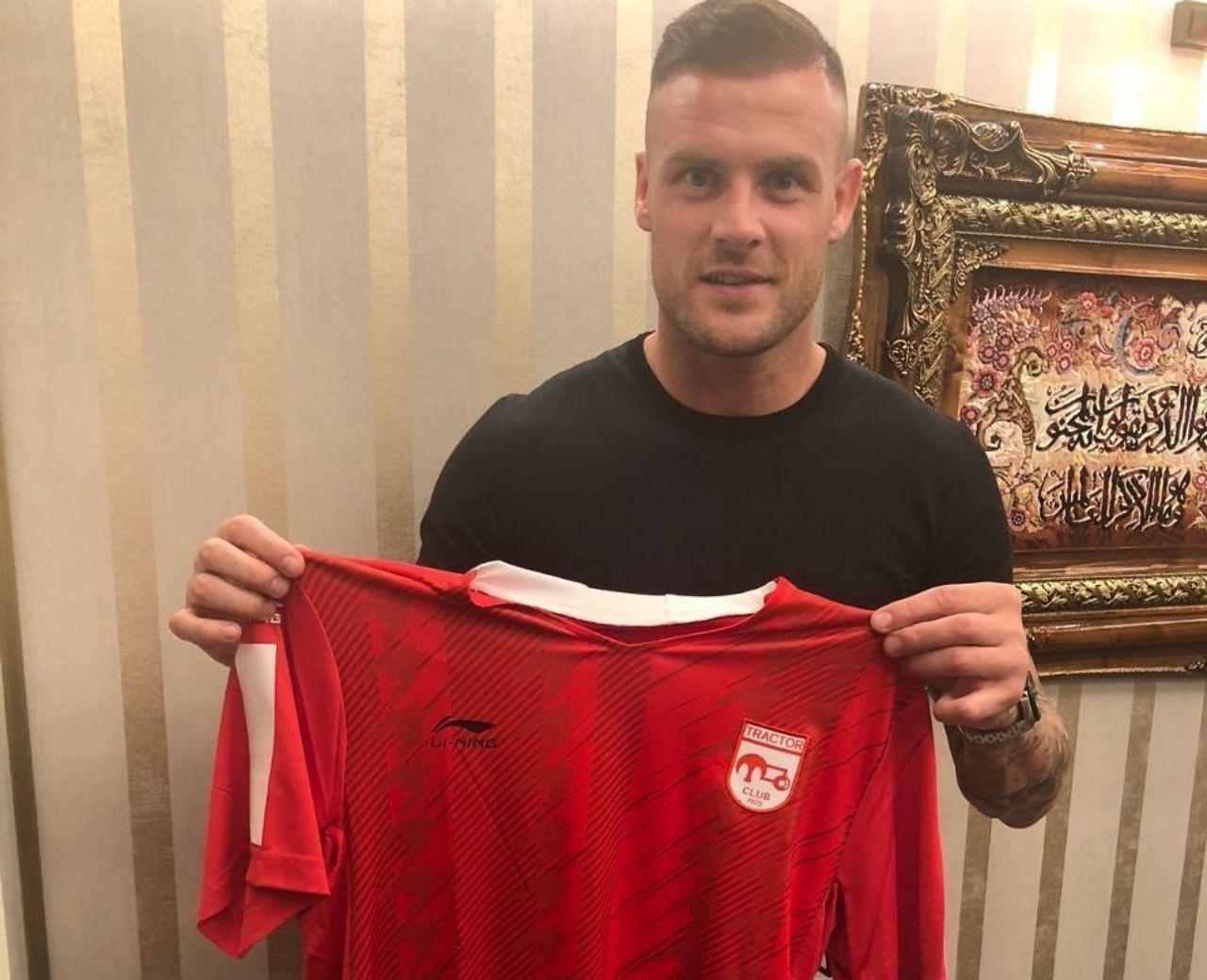 The Irishman Anthony Stokes, who wore the uniform of Tabriz's Tractor football team, said it is his favorite Azerbaijani team.
Stokes spoke to the Haberonline news agency on this issue.
The Tractor team is large and very well supported. They're talking about the Tractor all over Tabriz. Old people, young people, everyone is talking about this team. This is also an important issue for me. I think I can succeed in this team. It's good for me to choose the Tractor team this season. Because your team is very well supported club. "
Famous football player noted that this Azerbaijani team could be successful in the Iranian super league. It doesn't matter just to succeed for me. Of course, I want to be the first to score more than 25 goals this season. But the most important thing is that the club becomes a champion and achieves its goals. At the beginning of the season we were not lucky and lost some points. However, our situation has changed dramatically, and we have had a chance to succeed, and even become the champion on our way. I'm sure we'll go to the target more quickly in the coming weeks, he said.
Former Irish national team player Anthony Stokes is currently the top scorer in the super league. The star of a popular football club, Tractor, extended his two-year contract with his club for two more years. According to the contract, Anthony will play in the Tractor team for the next four years.
Anthony Stokes first started his football career in 2002 in the infrastructure of Shelbourne team. After playing for a year here in 2003, he moved to the infrastructure of British teams Arsenal. For 2 years, the experienced football player who played in Arsenal's As team in 2005 made the transition.
In 2010, he was transferred to Celtic for € 1.4 million. Starting from the first season of the Irish team, he gained the first success with the team in the 2011-2012 season, Scotland League and Scotland Cup.
After 2012-2013, 2013-2014 and 2014-2015 League championships, as well as in 2013 he once again succeeded in winning the Scotland Cup. As of 2015-2016 season, in 135 league matches under the Celtic jerseys Anthony Stokes showed the success by scoring 58 goals.